Artículo
FDA authorizes first breath test that detects Covid-19 in 3 minutes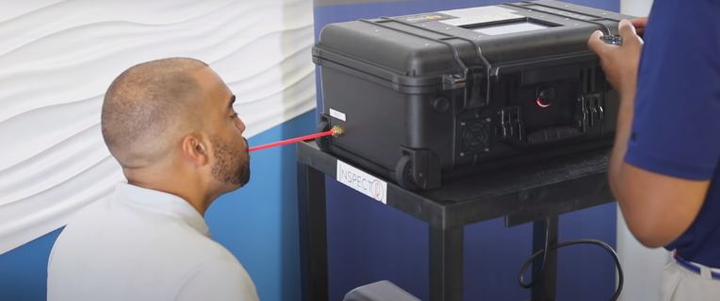 The Food and Drug Administration has granted emergency use authorization to a new COVID-19 test that can detect infections with only a sample of a patient's breath. The device can yield results in less than three minutes.
InspectIR COVID-19 Breathalyzer will only be available for tests by a qualified, trained operator under the supervision of a health care provider, the agency explained.
GC-MS technique
The test is designed for use in hospitals, doctors offices or mobile testing sites. It requires a piece of equipment around the size of a piece of carry-on luggage. The InspectIR COVID-19 Breathalyzer uses a technique called gas chromatography gas mass-spectrometry (GC-MS). The system separates and identifies chemical mixtures to detect five compounds associated with SARS-CoV-2 infection.
91.2% sensitivity
The performance of the InspectIR COVID-19 Breathalyzer was validated in a large study of 2,409 individuals, including those with and without symptoms. In the study, the tes ...
Esta publicación es para usuarios registrados
Please register or log in with your account to read the full publication.